The menu offered at GEN.
Founded in 1878.
OGINOYA,familiar with Touge no kamameshi
We deliver safe, secure, and delicious boxed lunches with sincerity.
All of our menu are made with domestic rice.
---
Touge no Kamameshi
峠の釜めし is 55 years old thanks to
It is still a popular ekiben after many years of patronage.
We deliver safe and secure products with the same taste of the past and present through thorough quality control.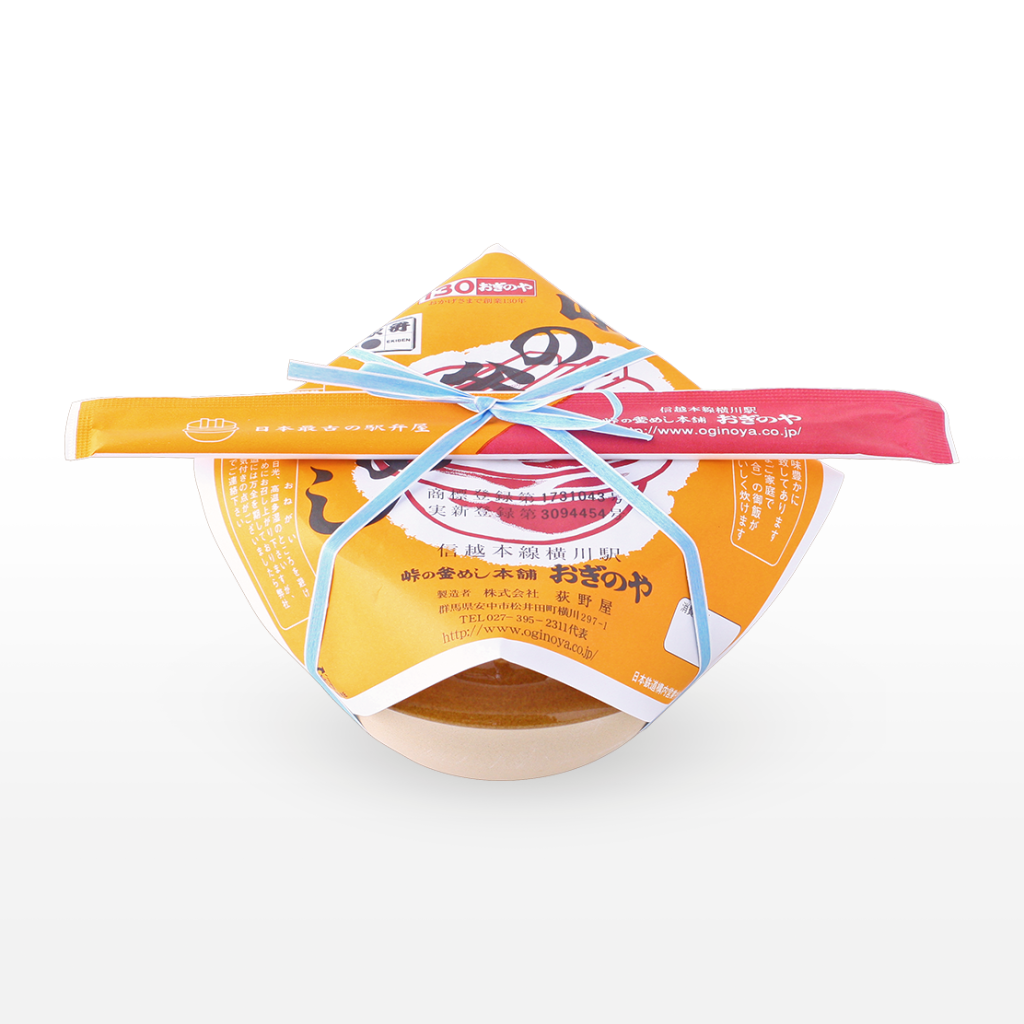 Touge no kamameshi (Ceramic)
1,300 yen (tax included)
It contains quail eggs, chestnuts, burdock root, apricots, shiitake mushrooms, bamboo shoots, rice, chicken, green peas, red ginger, and spices. While mass production is carried out, the particular manufacturing method has been passed down to the present.
Touge no kammaeshi (Pulp mold container)
1,200 yen (tax included)
We created this product in response to customer feedback that ceramic containers are so heavy.
The Mashiko ceramic pot is the symbol of Touge no kamameshi. Its round and smooth shape and texture are expressed with the texture of Japanese paper.
The raw material is sugarcane pomace, a material that would normally be discarded, and is being reused in an environmentally friendly manner in the region.
---
Kamameshi in Yurakucho
Yurakucho only
GEN in Yurakucho
1,600 yen (including tax)
Azumino Koshihikari rice cooked in a secret broth and topped with the flavorful ichibo, a rare part of the fish.
topped with Jyoshu beef and a variety of colorful ingredients. This is a special 釜めし only available at Ecute Edition Yurakucho.
---
to-go
All rice is made from Koshihikari rice grown in Azumino.
Since these are made in the store, the expiration date is 2 hours.
*This will be delivered in a special container for to-go.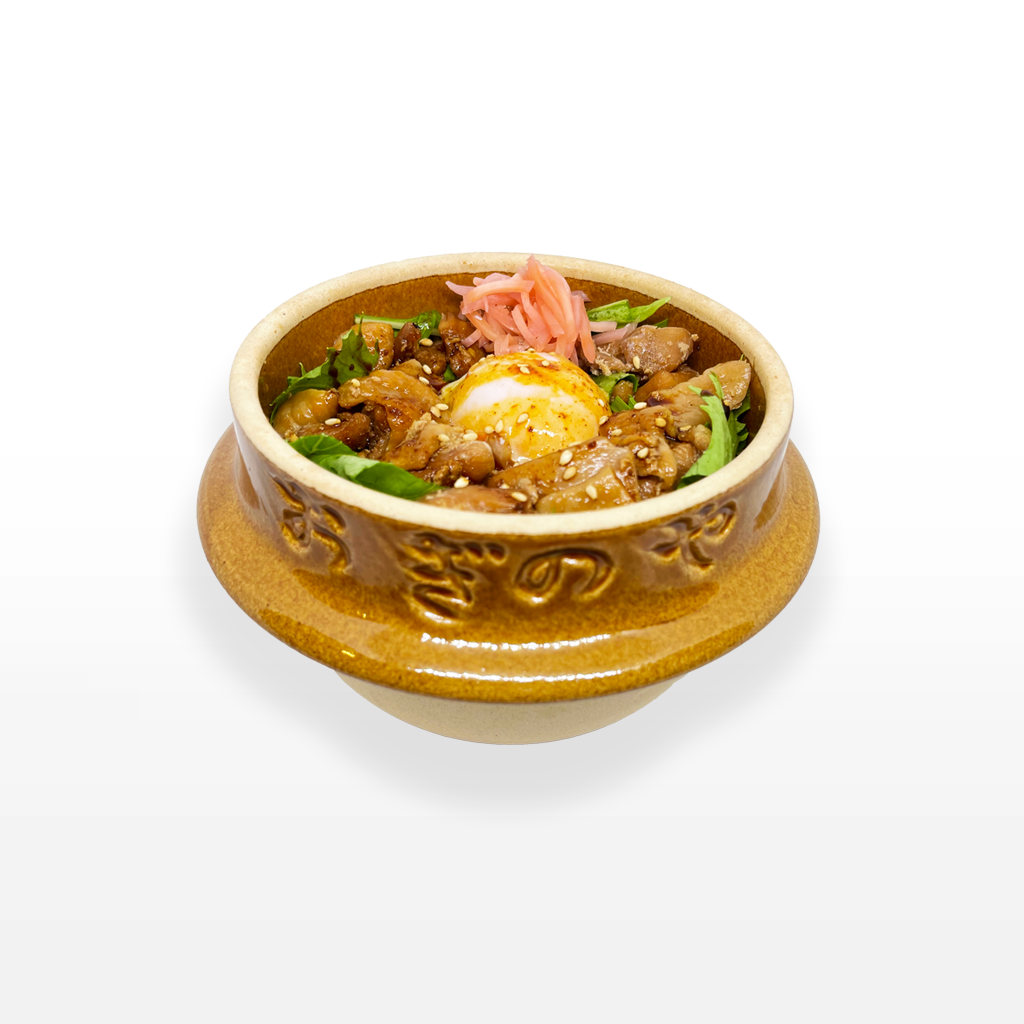 Medium-sized bowl of rice topped with chicken and chicken and egg
1,078 yen (tax included)
Special oyakodon with chameshi and chicken.
Soboro-meshi rice with Jyoshu beef, medium
1,078 yen (tax included)
Homemade Soboro (homemade Jhoshu beef) with chopped bamboo shoots and exquisite texture.
---
a la carte
Founded in 1885. The culinary taste of OGINOYA, cultivated over many years, can now be enjoyed in Yurakucho, along with new products.
300 yen (including tax)
*This is an example menu. Other menus are also available. It will be changed as needed.
---
drink
300 yen (including tax)
beer
Craft Beer (Matsumoto Brewery)
Kirin Heartland (small bottle)
Japanese rice wine
Mainly in Gunma and Nagano, but types will vary from time to time.
Tanigawa-dake, Gunma
Gunma Takamusume (Honjozo)
Gunma Ousai (Junmai)
Zenzai from Nagano Prefecture
Nagano Masumi Gold Dry
Other
ume liqueur
sour
... Various
*This is an example menu. It will be changed from time to time.